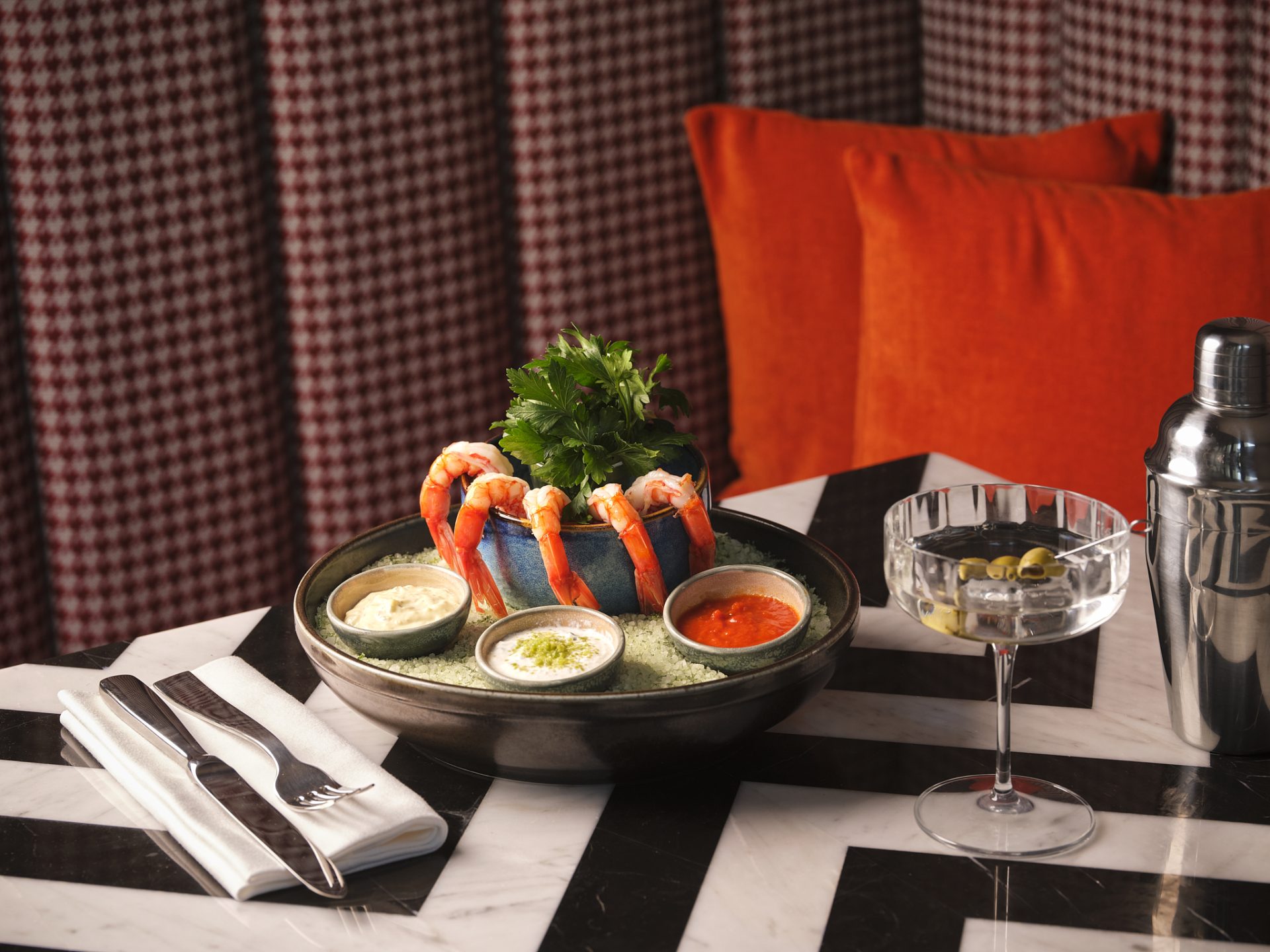 SHRIMP COCKTAIL
A STARTER WITH VERY ANCIENT ORIGINS
Consisting of shrimp and pink sauce, this starter has very ancient origins. In fact, culinary literature dates the dish to the Prohibition era, when it was served in cocktail glasses given the lack of alcohol.
It is said that it was Italian-American Italo Ghelfi who came up with the recipe at The Golden Gate casino in Las Vegas in the late 1950s. But it is since the 1990s that the dish has gained great notoriety in the United States and particularly in New York City.
INGREDIENTS
Shrimps
Mixed vegetables
Tartar sauce
Bloody mary
Tzatziki
TO BE SAVORED WITH
Classic Martini
RECIPE
Cook shrimp in boiling water flavored with mixed vegetables, serve with tartar sauce, bloody mary and tzatziki.