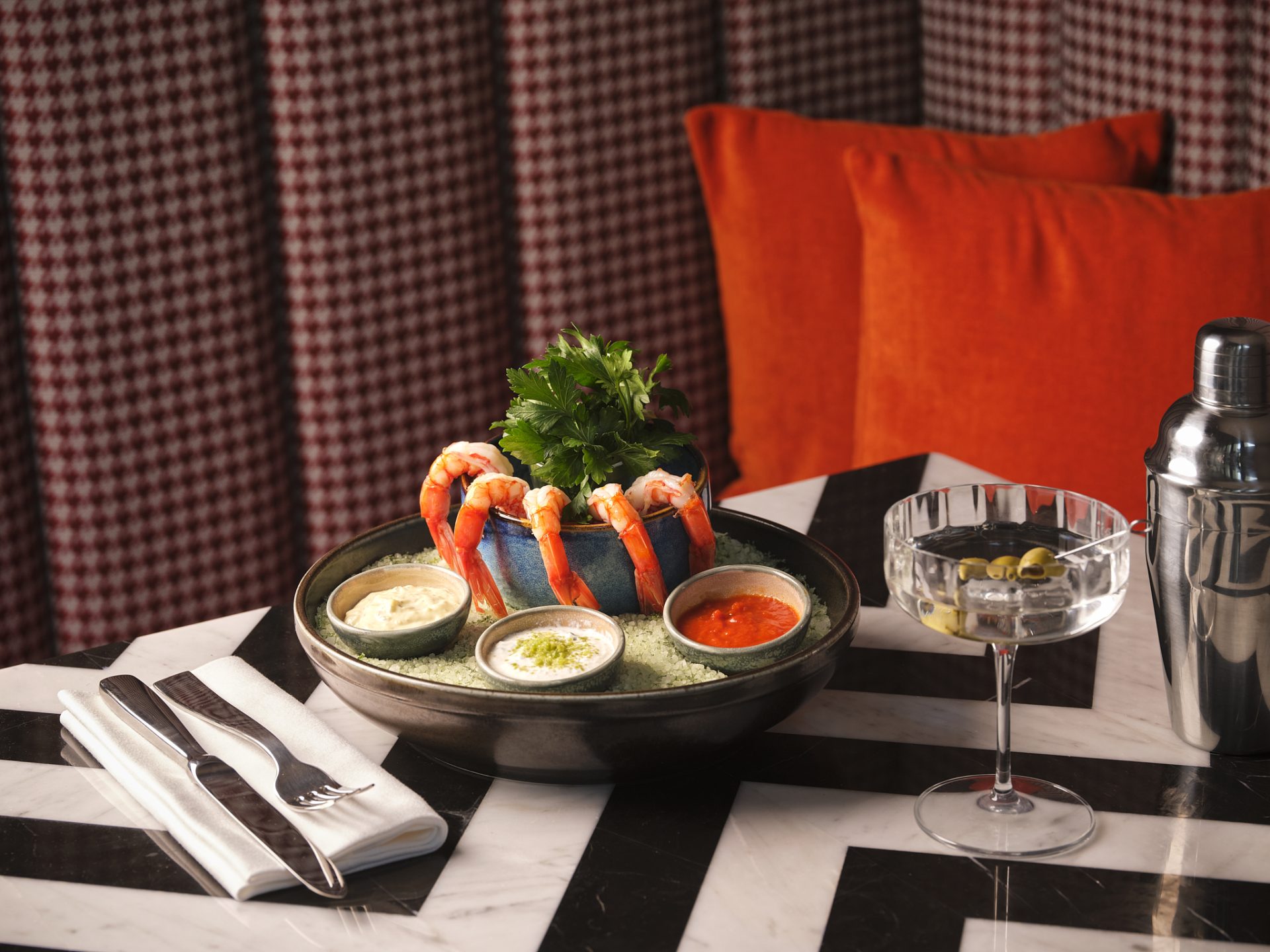 SHRIMP COCKTAIL
A STARTER WITH VERY ANCIENT ORIGINS
Questo antipasto composto canonicamente da gamberi e salsa rosa, ha alle spalle origini antichissime. La letteratura gastronomica, infatti, fa risalire il piatto all'epoca del Proibizionismo, in cui veniva servito in bicchieri da cocktail vista la mancanza di alcool.
Si dice che sia stato l'italoamericano Italo Ghelfi a proporre la ricetta al casinò The Golden Gate di Las Vegas a fine anni '50. Ma è a partire dagli anni '90 che il piatto acquisì grande notorietà negli Stati Uniti ed in particolare nella città di New York.
INGREDIENTS
Gamberi
Verdure
Salsa tartara
Bloody mary
Tzatziki
TO BE SAVORED WITH
Classic Martini
RECIPE
Cuocere i gamberi in acqua bollente aromatizzata con verdure miste, servire con salsa tartara, bloody mary e tzatziki.